Last Night in Paris are a talented London-based music and art collective who've been compared to luminaries Odd Future (so you might just want to check them out). We tasked them with styling our latest Tate Britain art collaboration – a collection of DM's featuring artwork by the legendary painter William Turner – and below are the results. Plus, an exclusive interview. Lucky you.
For those who don't know, how would you sum yourselves and your sound up in one sentence.
First and foremost Last Night In Paris is a family or a brotherhood. A collective full of individual talents that come together to create across all mediums of art. Our sound is mostly lo-fi, textured, cross-genre & emotional.
How would you describe your style?
Individually, each member has their own influences and style choices which in turn inspire other members. Members pull concepts from fine art, high fashion and street fashion and expand on them uniquely. Each member's style is constantly growing and evolving and this amalgamation of ideas is what forms the overall Last Night In Paris aesthetic.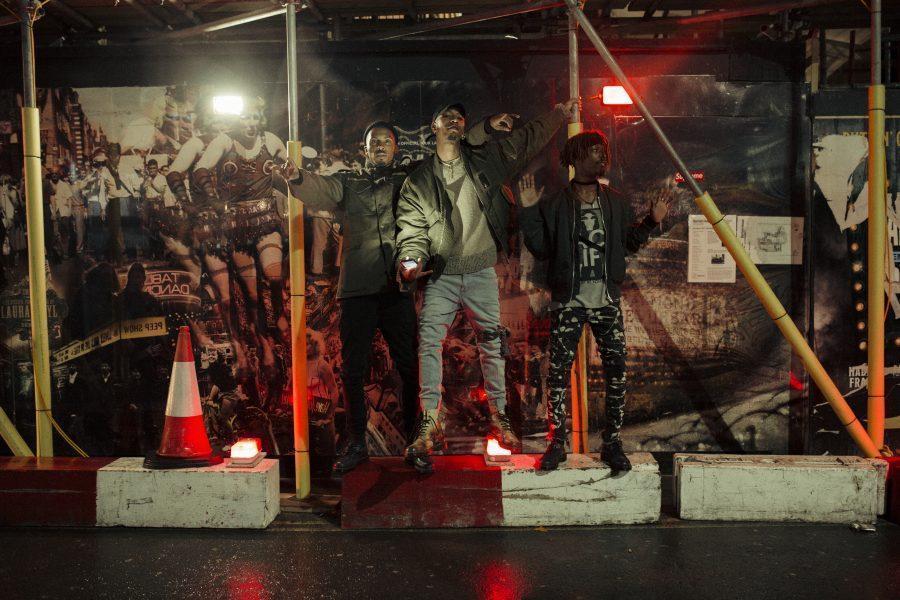 Tell us about your first Dr. Martens
Our first pairs of Dr. Martens were the classic 8-eye black boots, a wardrobe essential. Once broken in they're extremely comfortable.
What do you like the most about the Turner collection?
The first thing that came as a surprise when seeing the Turner collection for the first time was the quality of the print on the boot. The image has a beautiful vibrancy and finish to it, and once the boot breaks in the texture deconstructs and the boot looks like a real painting.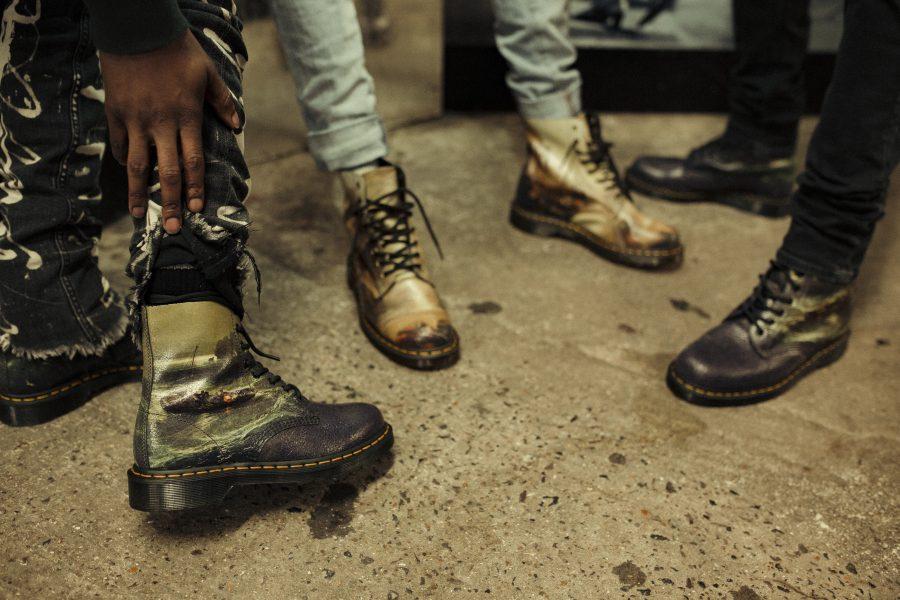 Name 3 tracks you can't get enough of:
Sade — Like A Tattoo
Last Night In Paris — Lift Off
Aaliyah — Choosey Lover
What makes you different?
We have a very particular mindset in regards to our work and also in regards to each other and that's what differentiates us.