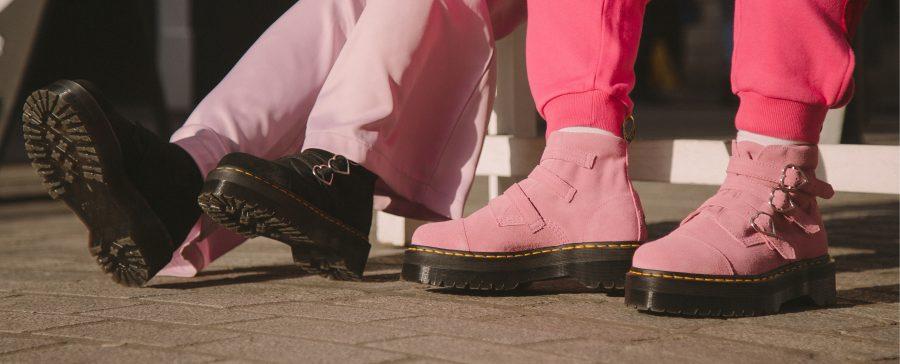 To celebrate our new collaboration with independent, London-based brand

Lazy Oaf

–known for their off-kilter, irreverent styles and 'keep it weird' slogan–we tasked creative couple Rene and Maggie to style it. This is our second collab with

Lazy Oaf

, a tough yet girly take on the jungle boot, with an extra-high sole, heart-shaped buckles and heart details.
Artist Rene and writer Maggie have been firm Instagram favourites in the DM's office for a while now, so we just had to squeeze in an interview with them during our shoot on the streets of Covent Garden. Read on to see how they style the Dr. Martens x Lazy Oaf Buckle Boot and to discover more about Rene and Maggie...
For those who don't know you, can you both tell us a bit about yourselves?
Rene: I'm Rene, I study at Central Saint Martins doing Fine Art. My practice mostly surrounds race theory, and because I'm Queer, working class women of colour. I really look into how myself and others with marginalised identities combat going through the world and everything we have to deal with.
Maggie: I'm Maggie, I'm a curator, researcher and a writer. I'm currently doing my PhD at the University of Liverpool researching contemporary feminist culture. I'd love to publish [my thesis] as book, I've interviewed some incredible people who have set up some great projects which have really changed the game, and I'd love to share that with the world.
Rene: We collaborate together all the time, Maggie usually reads a lot of papers on feminism and media theory, and her readings influence my work.
Your art is immensely charged and empowered, how would you describe your work?
Rene: Visual activisms is probably the best way to describe it.
Maggie: You use lots of different mediums to express the message you're interested in.
Rene: It always starts as a painting and then becomes other things, but recently I've been working with sculpture and casting women's fists. I'm usually influenced by essays by Audre Lorde, James Baldwin, music – Nina Simone is my favourite, a lot of comes from her– all our friends. I feel we're in a movement and we're both documenting it in different ways.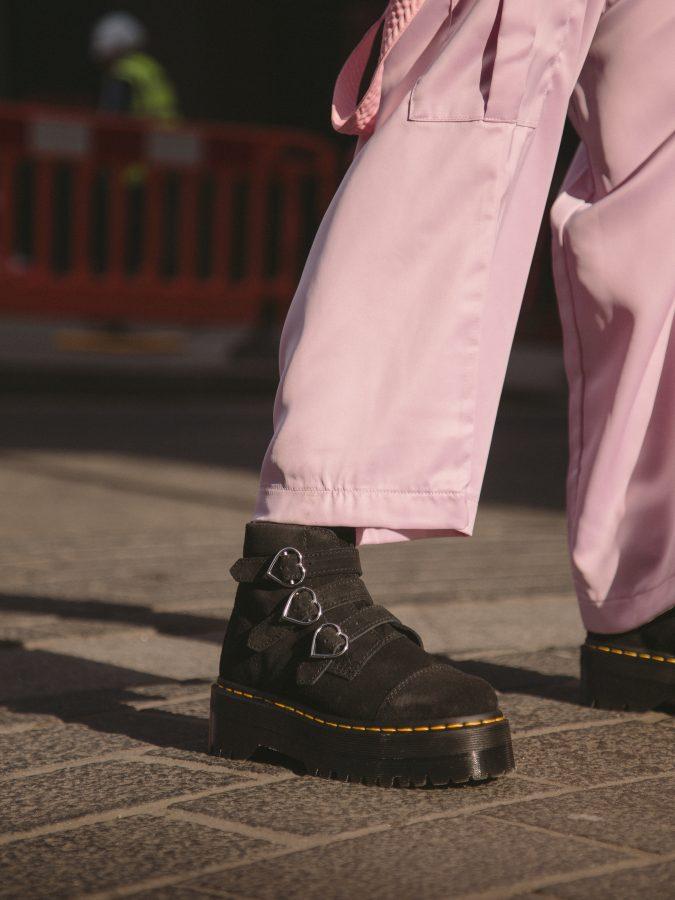 What inspires you to stay creative?
Rene: I just make work about myself, and being a person of colour. There's always an autobiographical nature in my work. It's very rare that a person of colour is seen in a gallery, let alone their work on the walls, so I think it's really important to shove that down people's throats.
---
What does Dr. Martens mean to you?
Rene: They were actually the first things I bought that were actual my style. We did a podcast on the queer aesthetic, and I spoke about being scared to wear Dr. Martens, but I love them and I'm really obsessed with Punk culture.
Maggie: Doc's were the first thing I got where I was like "this is a statement", they were patent leather and I bought them in a weird shop in Australia. Even though it was so hot there, I wore them the whole time. We went climbing everywhere, and I love that feeling of just standing out and Lazy Oaf is the same.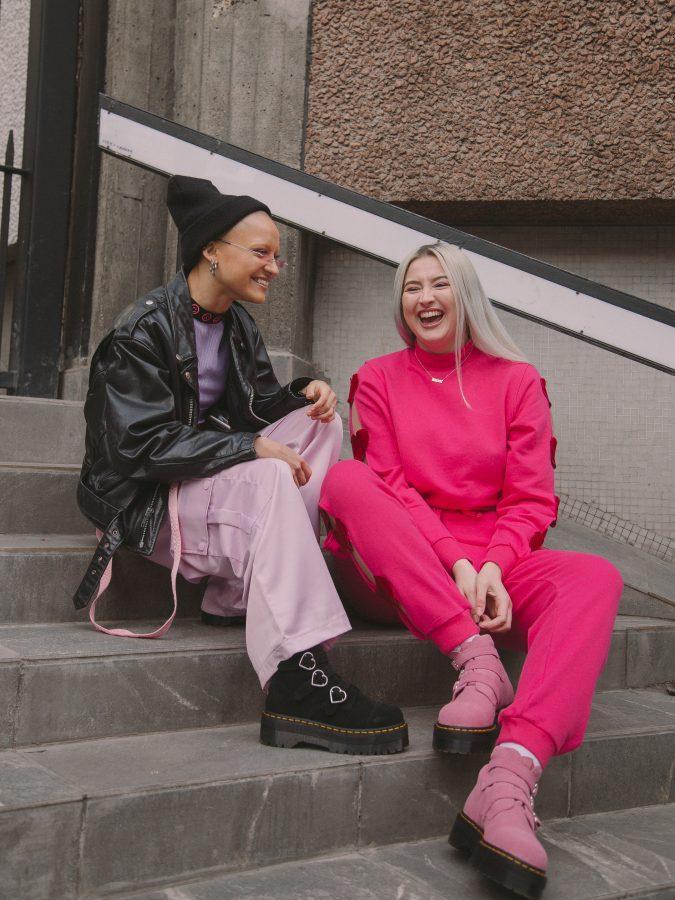 ---
What do you like about the collaboration?
Rene: This collaboration actual feels quite important to me, we both grew up wearing DM's and Lazy Oaf. The day that I met Maggie, she was wearing a Lazy Oaf puffer Jacket.
Maggie: Iconic, if I say so myself.
Rene: And Maggie had the Dr. Martens collab with Agyness Deyn – it's basically sick, two sick brands.
Maggie: Usually collaborations will be a brand someone you love with someone you've never heard of. And I remember when the first Dr. Martens and Lazy Oaf collaboration came out and I was like "oh my god, two brands I've always loved".
Rene: I texted my brother and was like "guess who's collaborating" and he's not that even into fashion but he knows I love Dr. Martens and Lazy Oaf, even he was shook.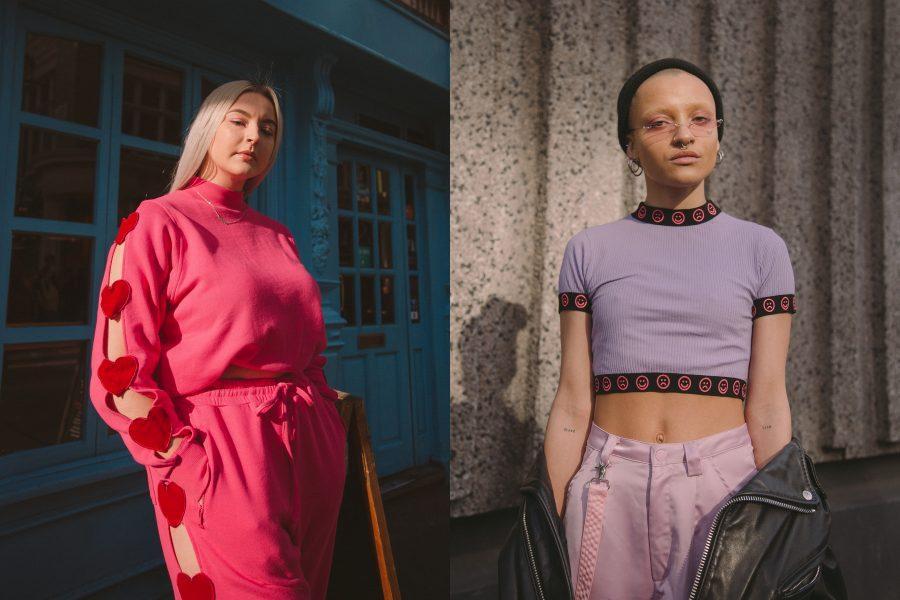 ---
What makes you different?
Maggie: I have really broad ranges of interests in terms of fashion, art and music, and that gives me quite an eclectic aesthetic and style. That makes me quite unique in the way I dress, but also how I like to write, the different music I listen to and the art that we make is always quite different.
Rene: We talk about Glitch Feminism a lot; Legacy Russell speaks about it as the world not being made for people of marginalised identities, and how our identities are a glitch but a really important glitch. I feel like that is a good way to describe my work. That's what makes me unique, I'm a glitch in the system that wasn't made for me.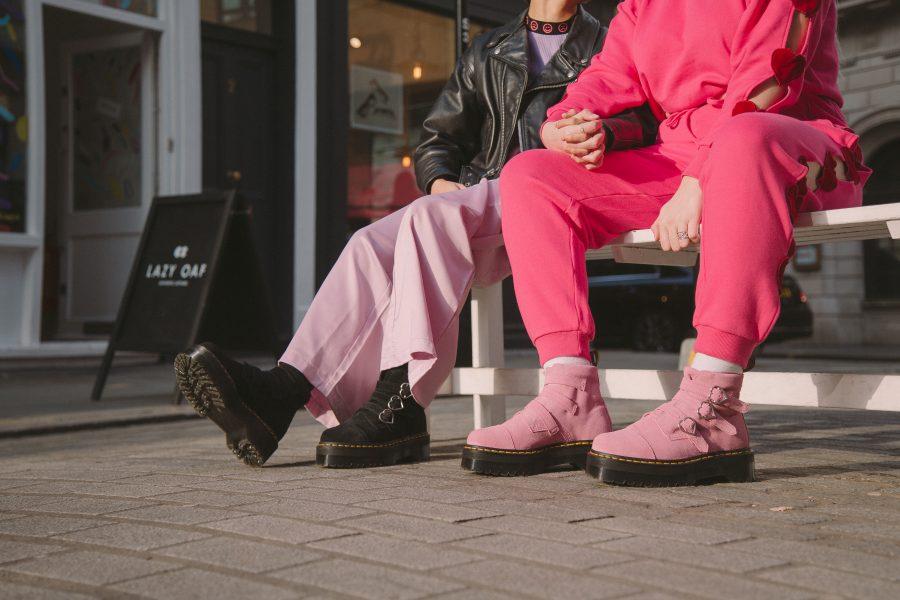 DR. MARTENS X LAZY OAF exclusively available now, only at Dr. Martens Westfield Sydney.