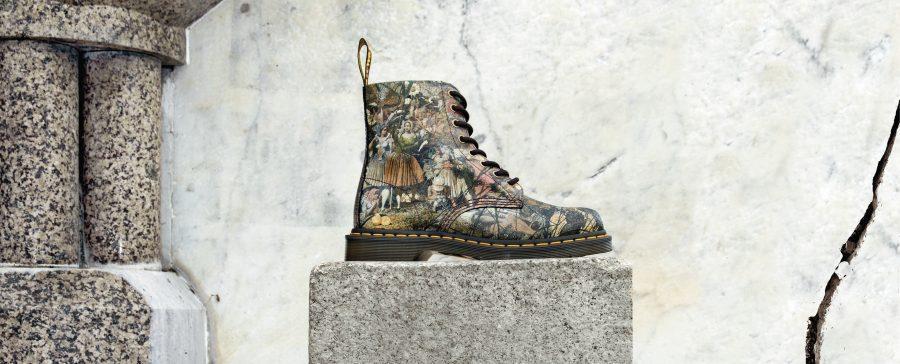 The Tate Britain houses an impressive collection of British art from the 1500s right up to present day. Everything about it is intriguing, from the architecture of the building to the works on display.
Our third and most recent collaboration with Tate Britain sees the paintings of Richard Dadd depicted on our 1460 boots. Dadd was a painter of the Victorian era and completed some of his most famous works while he was a patient at Bethlem and Broadmoor hospitals. There is an eerie, otherworldly, almost sinister element to many of his paintings with fairies, phantoms and other supernatural subjects depicted in intricate detail.
---
"
Our 1460 boots and satchel feature one of his most celebrated paintings, 'The Fairy Feller's Master-Stroke'
.