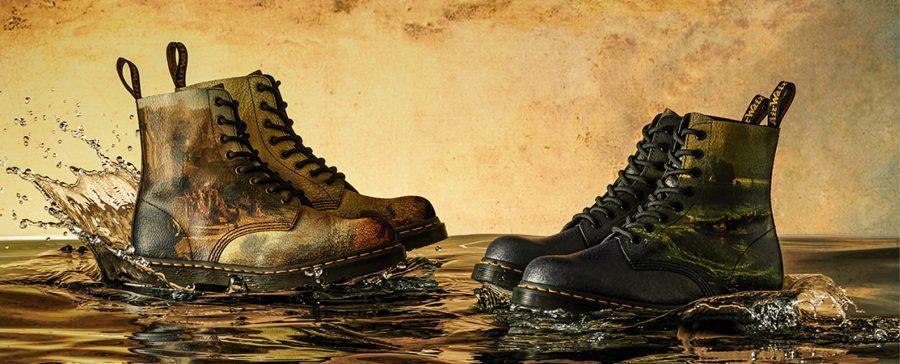 Born and rais in London's Covent Garden, Joseph Mallord William Turner is world-renowned as one of the greatest Romanticist landscape painters. A controversial figure in his day, he's now regarded as the artist who elevated landscape painting to eminence and commonly known as 'the painter of light'.
Refusing to be a social climber or abandon his roots, Turner retained a Cockney accent all his life, avoiding the veneer of social polish acquired by many artists of the time as they climbed the professional ladder. In his old age Turner had a reputation for being an eccentric, living alone and always by his own rules – a true original, he embodies the spirit of Dr. Martens.
We've taken two of Turner's greatest works of art, The Decline of the Carthaginian Empire (c.1817) and Fishermen at Sea (c. 1796), and printed them onto our classic 8-eye boot– using a crackled and textured Cristal Suede that gives the effect of a real painted canvas.